National Technical Information Service (NTIS) Leadership
Leadership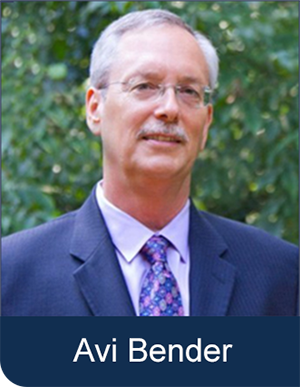 National Technical Information Service (NTIS) Director
Avi Bender was appointed Director of NTIS by the Department of Commerce Under Secretary for Standards and Technology in June 2016. Avi joined NTIS to lead it on its new direction in finding innovative ways to expand access to the Department's and the broader Federal Government's data resources, with emphasis on data concerning the nation's economy, population, and environment.
Avi was formerly the Chief Technology Officer (CTO) at the U.S. Census Bureau (2010-2016) and the Director for Enterprise Architecture at the Internal Revenue Service (IRS) (2006-2010). He was instrumental in spurring key IT innovation and modernization efforts at the Census Bureau and IRS. He has previous executive leadership experience with other federal agencies and with several global commercial IT technology and management consulting service providers.
He is the recipient of several industry awards that include the 2012 Federal Innovator of the Year by Government Technology Research Alliance (GTRA) and the 2015 Fedscoop Award for the Census Bureau City SDK- a unique open data development platform using the Census Bureau API. He was recognized by FEAC Institute in 2007 and 2008 for his use of the IRS EA to lead business transformation. At the U.S. Census Bureau he created the Center for Applied Technology (CAT), a showcase for federal innovation through collaboration.
"My passions are innovation, entrepreneurship, and public service," says Bender. "I'm excited to be leading NTIS and look forward to making government data more accessible and usable for the public."
He holds two Masters Degrees, one in Marine Science and one in Information Technology, as well as a Bachelor of Science degree in Biology. Avi resides with his family in suburban Washington D.C.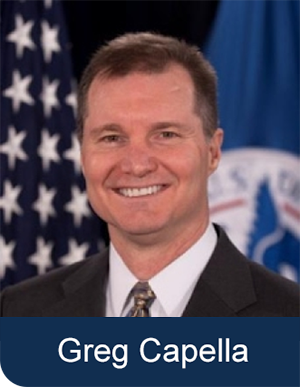 National Technical Information Service (NTIS) Deputy Director
Greg Capella joined the National Technical Information Service as the Deputy Director in January 2016.
Prior to this role Greg served in the Department of Homeland Security (DHS) from 2009 to 2016, first as the Deputy Executive Director of Enterprise Systems Development Office and then as the Acting Executive Director. Greg came to DHS from the commercial sector where he was the Chief Operating Officer and Executive Vice President of commercial information technology firm from 2005 to 2008 and a Director at two large information technology and analytics corporations from 1997 to 2005.
Greg retired from the Air Force in 1997. Greg's career in the Air Force included the opportunity to led various high technology research, development, and implementations initiatives from 1980 to 1996.